Getting clients is not your problem.  
In fact, you're too busy!

You've got raving testimonials coming out of your ears. But you don't have time to step back and plan your next steps.
We're all being told to FOCUS.
But how can you focus when you're trying to fill your membership, replenish your 121 coaching programme and sell out that retreat of yours?
What if I told you there's a way to prioritise. To streamline your workload. 
Cut out any wasted effort and move several projects forwards at the same time.
If you're struggling to balance growing your visibility with growing your business, I can help.
Balancing multiple marketing campaigns is what I did throughout my corporate career. 
The basic marketing principles I lived and breathed seem to have been forgotten in today's digital madness.
Be clear on the outcomes you want
Plan how to get there being willing and able to adjust when you need to
Build your brand while carrying out short, sharp campaigns to serve a specific demand
Test and learn! 

Getting clear on your own route makes it SO much easier to delegate and outsource too.
If you're looking to professionalise the way you run your business then my Virtual Head of Marketing programme could be perfect for you. 
Book a call to find out more:
Book a call with me to have a chat about whether this programme would be right for you.

More about me
I have a business degree and a post graduate diploma from the Chartered Institute of Marketing plus 15 years of experience mostly within big brands like EE, Orange and Europcar.
I managed 15+ marketing campaigns simultaneously when I worked in corporate. In my final year at EE I held 3 roles. I became a whizz at balancing lots of objectives and audiences at the same time. 
Let me show you you how!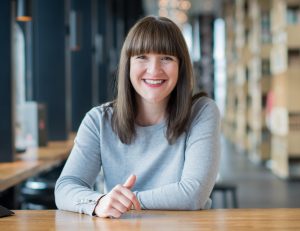 If you're wondering:
– How do I increase my visibility while still growing my business and getting lead in?
– How do I promote several offers at once?
– How did I get here and how do I move forwards?
Then you're ready to professionalise your marketing with me.
My Virtual Head of Marketing programme supports you and your growing team for 6 months.
It includes:
A 'map' of your marketing strategy:

highlighting where the gaps are that are stopping you from moving forwards.

A full strategy check: to make sure your high level messaging and audience are clear in your mind.
A simple planning process: to move several projects forwards at the same time.

Two 1 hour calls per month:

to keep momentum up and dig into any strategic issues.

Voxer support: allowing you to sense check any issues between calls.
In short, you will get an ABSOLUTELY personalised approach. We will dig into what YOU want to achieve and how YOU like to work.
The cost is £595 per month for 6 months.
I'm certain that you'll achieve your goals. The question is, are you willing to wait another year or do you want to get cracking now?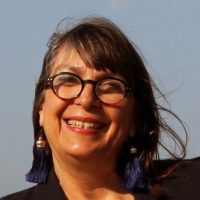 ---
---
Janine just 'got' me.
A whole new world has now opened up as a result of the insight and strategy that I've got from working with Janine.
I feel inspired and focused – phew!
Trisha Lewis – Commication coach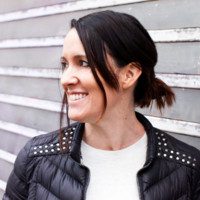 ---
I knew Janine was the best person to go to.
With her combination of marketing knowledge and experience in the online industry, she was able to pull together information on my skills, experience, clients and long term goals and give me clarity on what exactly to offer in the short and long term to reach these goals. 
Karly Ellis – Digital Marketing Manager