The World Domination Programme
You
know you're good at what you do.
You've got the testimonials to prove it. Probably some certificates and unflattering photos of you in a cap and gown too. (Just me..?)
So why is it so flipping hard to get traction with your coaching/ consultancy business?
Do you feel like:
You're doing all the right things (but wish you had more time to do them in)

You're clear on your ideal customer and are selling what they truly need

You've been through the shiny objects and seen them for what they are. 
Are you ready to get serious?
Imagine how it would feel to get some long-term, stable income injected into your business.
The glow of security you'd experience every time you opened up your profit forecasts.
No scrabbling around panic selling your latest offer.
Instead a calm, planned approach where you understand what your clients need and you offer it to them when they want it. In the language they'd use themselves.
If you've never worked with anyone one-to-one before, you're in for a treat. It's the quickest way to move your business forwards and to iron out those bumps in the road ahead of you.
As an experienced marketer, I can spot the pitfalls you've tripped into in the past and support you to change your business into one that brings you more income, for less effort.
Wouldn't it be nice if every new client brought you closer to your long term goals rather than meaning less time to work on your business?
If you're looking to professionalise the way you run your business, then you're in the right place.
It's time to earn the money you deserve.
(Without getting too knackered…)
Book a call with me to have a chat about whether this programme would be right for you.

More about me
I have a business degree and a post graduate diploma from the Chartered Institute of Marketing. Most of my 20 year career was spent working for big brands like EE, Orange and Europcar. 
I loved the hustle and bustle of those big marketing departments but I find it so much more rewarding working with small businesses. Showing you how best-practice marketing principles can apply to you, no matter what size your business is.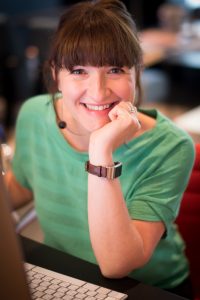 The basic principles I live and breathe aren't spoken about much in today's digital madness. Get clear on what you want. Decide how to get there. Be willing and able to adjust when you need to. Test, learn and adjust
But it's all so much easier to say than do! Especially when you're doing it all on your own.
This programme is for you if:
You want to position yourself as a MUST HAVE rather than a nice to have.

You want to attract clients you genuinely like and who are eager to do the work and pay you good money for it.

You have the time and energy to commit to our work together for six months.
This programme isn't for you if:
You're still getting distracted by lots of shiny objects. 
You're looking for pure consulting or for done-for-you services.
You're expecting a silver bullet. 
You're feeling burnt out or emotionally drained. 
Join me on my World Domination programme and I'll be there helping you achieve your business objectives for 6 months.
It includes:
A bird's eye view of your marketing strategy:

Highlighting where the gaps are that are stopping you from moving forwards.

Simple non-advertising sales funnels for your compelling offers that contributes to the long-term success of your business.
Or, if you already have successful offers, we'll work through simple

non-advertising sales funnels so that they're selling on autopilot.

We'll also tighten up your high level brand messaging and offer-level messages to make sure your ideal clients see you as a must-have not just a nice-to-have.

Support with market research; creation of simple surveys and templates for in-depth phone interviews to allow us to fine tune your message even further.

2 x one hour calls per month:

to keep momentum up and dig into any strategic issues.

Voxer support: allowing you to sense check any issues between calls.

Shared Google folder to allow sharing of templates and work you'd like feedback on.
In short, you will get an ABSOLUTELY personalised approach. We will dig into what YOU want to achieve and how YOU like to work.
The investment is £5,550 (or 6 X monthly instalments of £950)
I'm certain that you'll achieve your goals. The question is, are you willing to wait another year or do you want to get cracking now?
As a marketing specialist with corporate experience and an actual business degree, Janine gave me specific insights and action steps that have moved the dial in my business in a way that no other business coach has. 
Lucy Parsons: Study Skills Expert, Author and Creator of The Extraordinaries Club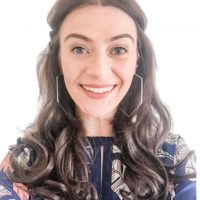 I've gone from feeling bogged down by the freakin' volume of marketing I felt like I needed to do to just to keep my business afloat, to feeling fizzy excitement about my messaging and how my offering genuinely helps the clients I support. If Janine was on TripAdvisor, I'd add: Five out of five stars. Would recommend.
Victoria Tretis: Business Mentor and Podcast Host