If you're ready to stop faffing about on social media and start getting results, my 121 Promote Your Business programme is for you. 
Especially if you feel like this;
Tired of trying to do 'all the things' (writing blogs, tweeting regularly, growing a Facebook group) but not getting enough customers as a result.

Harassed by the little voice telling you that the answer to your business success is still 'out there'.

Bamboozled by all the content marketing gurus who are recommending the stuff that worked for them.
Are you ready to make marketing work for you? The answer is yes if;
You're ready to invest in your business.

You need a plan that is tailored to you. 

You're ready to step back from your business and see the whole picture.
By the end of the programme:
You'll feel completely in control of your marketing 

You'll have learned a method you can use again and again

You'll have moved your business forward more quickly while spending less time on marketing

You'll have a plan- halleluyah!
As you've probably already realised, planning on your own is pants. Having weekly or fortnightly calls (your choice) with me will give you the accountability to keep things moving forward. With measurable improvements. 
Book a call with me to have a chat about whether the 121 Promote Your Business programme would be right for you.

More about me
I have a business degree and a post graduate diploma from the Chartered Institute of Marketing plus 15 years of experience mostly within big brands like EE, Orange and Europcar.
In a nutshell; I know how marketing works.
I also know that it's hard to promote your stuff when you're busy doing the stuff! Let's get it sorted, together.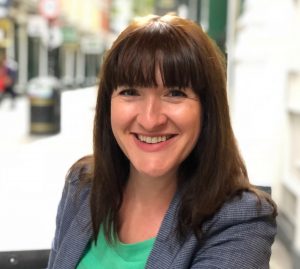 Are you sick of hearing these messages?
 
– You must be on several social media platforms
– You should be doing a podcast, YouTube channel or blogging every week
– You have to make sure your website is search engine optimised (SEO)
– Email marketing is a non-negotiable
– Here are the things you need to do to get you to £XK months

This kind of advice is meant to help you, but it is TOTALLY overwhelming if you're running your own business with little or no help.

Plus, this approach may work for influencers who have teams to help them and several years of content to draw on. But how do you know if it'll work for you if the advice was given without even knowing what your objectives are?

Ready to use marketing to serve you rather than the other way round?
What you'll get:
Full strategy check: if your mission is 100% clear to you, it will be easier for your ideal clients to see it.
Marketing review and quick wins report: I'll have a squiz at everything you're putting out into the interverse and let you know if I spot anything that can be tweaked to make an immediate improvement to your bottom line.
Email or Voxer support: not only will I support you between calls but I'll set up accountability check-ins to keep you on track.
8 x 1 hour calls with me.
8 x Campaign plan tutorials: I will personally take you through my curriculum of how to pull together campaign plans run at a pace that's tailored to you i.e. we won't spend a whole session on setting objectives if you already know what you want to achieve in the next 3 months.
3 month marketing plan template that you can use again and again.
In short, you will get an ABSOLUTELY personalised approach. We will dig into what YOU want to achieve and how YOU like to work.
The total cost is £1,995 (payment plans are available).
I'm certain that you will achieve your goals. The question is, are you willing to wait another year or do you want to get cracking now?
When I first got in touch with Janine I was in a real mess. I didn't know where to start. Janine took the time to really get to know me and my aims, and I felt she really cared.
Sarah Norris- The Baby Detective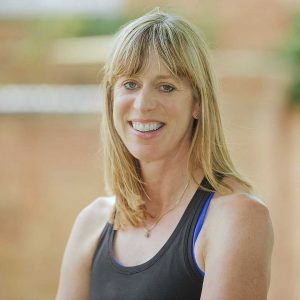 Finally marketing makes sense! I knew I needed to plan, but Janine has taught me what I needed to plan. There's so much advice out there. I now know what to focus on
Louise Humprey- Studio 44 Pilates