Package Up Your Services Course
Are you finding selling a bit of a slog? 
Still charging for your services by the hour, by the session or on a day rate? 
There is a better way.
A way that means:
The value of your services becomes obvious
You'll be working with your dream clients who pay well and respect you
Selling will be easier
On the Package Up Your Services course, I guide you through the exact same process that I use with my one-to-one clients. Let's take your difficult-to-define services and wrap them up in a 'buy me now' bow of obvious value. 
Your compelling service; priced at a level that compensates you for your years of experience, training and your unique way of doing things.
The course includes three modules, each with three bitesized videos and extensive downloadable templates. 
Module 1: Who's going to buy your offer? 
N.B. this is not yet another ideal client avatar exercise, this module helps you get clear on who should be your target audience even if you've never worked with any great clients before.
Module 2: How are you going to describe the benefit? 
This tried and tested process will not only make it obvious what you need to create for this offer, but it's a technique you'll be able to use again and again.
Module 3: How to package it all up? 
I cover what messaging will make your ideal customers pay attention, the 'nuts and bolts' of your offer and what price it should be.
Plus, you get a bonus module on what to call your brand spanking new offer.
The outcome?
Put in the work, do all the exercises and you'll have an offer likely to be worth more than ten times the price of this course. Noice!
Before I bought Janine's 'Package Up Your Services' course, I was feeling so frustrated. I knew that I had services that could really help people but I couldn't articulate well enough what the benefits of working with me would be. It honestly felt like I was talking into a void.
I'd known for ages that I needed to package my services in a different way and find words that would reach my ideal clients but to be honest, I didn't really know how to do it and was overwhelmed by it all.
Janine's course came at just the right time and guided me through the process so I knew exactly what to put in my offer and how to communicate it. It made me consider things I would never have thought of and I got there much quicker than I would've done on my own.
Since completing the course and launching my re-vamped package, I've already sold three! I've noticed that people are responding much more positively because my offer and my messaging is more concrete.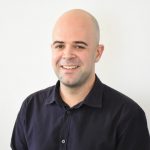 Let's leave charging by units of your time behind.

This course is for you if:
You're currently charging by the hour, day or other unit e.g. per blog
You've had several lovely clients that you'd like to clone.
You're good at following instructions and doing homework.
The investment is only £79!
More about me
I have a business degree and a post graduate diploma from the Chartered Institute of Marketing. Most of my 20 year career was spent working for big brands like EE, Orange and Europcar. 
I loved the hustle and bustle of those big marketing departments but I find it so much more rewarding working with small businesses. Showing you how best-practice marketing principles can apply to you, no matter what size your business is.