Spoiler alert: One reader thought I was genuinely berating Helen's event in this blog. Please be aware that I thought Entrepreneurial Leaders Live was AWESOME. Yes, in this case, the usage of that word is accurate.
Good for business?
A lot of marketing experts and coaches are peddling their very enticing live events at the moment. They make them look glamorous. They make them look fun. Above all they make them look good for your business.
Having just attended Helen Packham's Entrepreneurial Leaders Live (#EELive2018) in Brighton and since I'm due to attend Janet Murray's Media Influence Live (#MIL2018) next week, I'm well placed to give a more balanced view.
Money
Right off the bat let's contend with the money side of things. The type of event I'm talking about costs hundreds of pounds. I've seen blogs from the likes of Helen Packham saying that we could stop drinking coffee for a month or use the price tag of an event as a sales target. Just two from a list of her suggestions.
Janet Murray went as far as to add  'Stop saying "I can't afford it"' to her list of podcast episodes. Her opinion is that if you want something, you should work out how to try and get it.
Janet, you are making a huge assumption here. How can you be sure your readers have the gumption and initiative to get off their bums and put in the extra work?
Point 1: If you don't like the idea of sacrificing something minor for longer term gains then you won't get much out of an event like this. This is because things won't automatically become easier in your business just by attending. Yes you will get fresh ideas and inspiration, but then it will be up to YOU to put it into practice.
Point 2: Similar to point 1, if you don't like the idea of setting goals and then doing everything you can to achieve them, you won't like the fact that you have all these extra initiatives to implement.
Point 3: It was as a direct result of a Facebook post by Helen Packham, recommending that I raise the money to pay for a ticket to EELive2018, that I put together my Promote Your Business group programme. Admittedly it only took me about 30 minutes to pull together the bare bones of the programme but it took several weeks to promote it and it was not easy! Yes I got the money together to pay for both Helen and Janet's events, but it left me with more work. People signed up to my programme and, as a result, I had to deliver it. Tsch.
Lack of sleep
Sleep is very important. I like sleep. It has been scientifically proven that having enough sleep makes you less ratty etc. But I have been losing sleep as a direct result of Helen Packham's event and I suppose I can expect the same from Janet's.
The morning of Helen's event, Thursday 28th June 2018, I woke extremely early. This was because, don't laugh, I was excited. Then, I experienced a day full of meeting other small business owners and yes, there were some very accomplished speakers.
Here's how the day unfolded;
Helen Packham herself set the scene with her intentions for the two days. Some might have called her impressive.
Katie Phillips, to give her her dues I do understand where's she's coming from with regards to making sure you're alright before trying to help others.
Georgia Varjas was entertaining but then again you'd expect that from someone who's spent her life on the stage.
Toby Moore seemed affable enough, Dan Meredith less so.
Kerry Davey then tried to convince us that this was her first speaking gig. (You're not going to pull the wool over our eyes that easily Kerry!) Despite her powerful story, I will have to repeat the exercise she talked us through because it gave me too much to think about.
No doubt Katherine Hickman thought her experience as a GP would make us believe her authority but she continued to assert that small actions can add up to big changes. Like a seed or something. Ha!
Ann Daniels contrived to make us believe that any of us could have been in her polar exploring shoes. Somehow she got us seeing the personal challenges we've faced in her record-breaking woman-only unaided expedition to the North Pole. Sheer witchcraft.
Sales coach Jules White has had more ups and downs than you've had hot dinners, but doesn't seem to regret anything in her life. And she's giving us advice?!
Nicola Arnold concluded with an interactive session forcing us to wrack our brains as to how we wanted to move forwards by making a promise to ourselves. Her ill-advised finale made everyone in the room break down in tears. Cold Nicola, cold.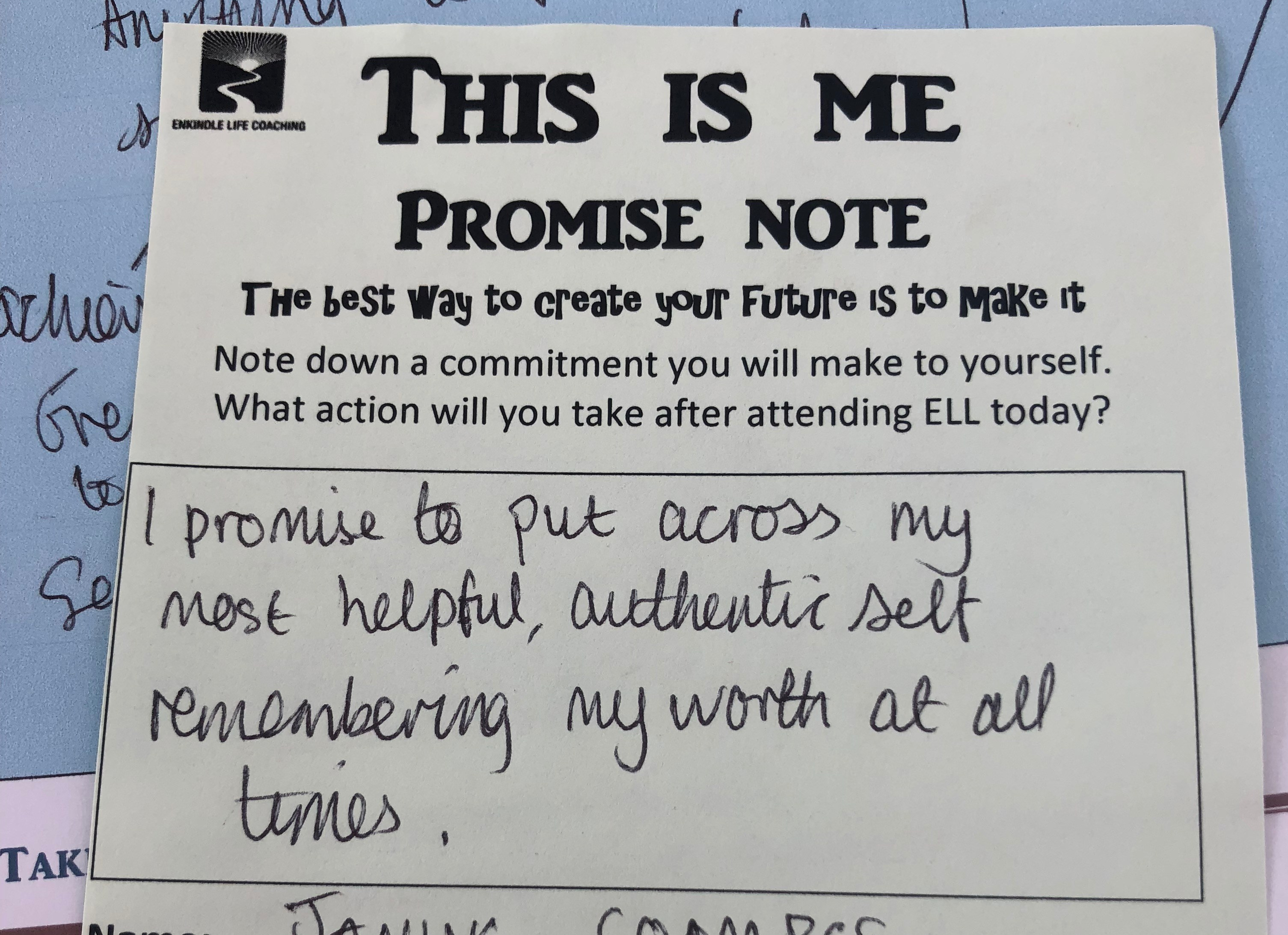 As if this wasn't bad enough I had to lie there that night, head buzzing with new and scary thoughts, 'she said this', 'he said that', 'that's something I should do in my business'. I couldn't get to sleep!
Friday wasn't any better;
Sally Bunkham shared her thoughts on PR. Yes, she has had a sh*t tonne of free publicity for her business Mum's Back with her methods, but she admitted that she didn't think of all of the techniques herself. She learned some of them from, er, Janet Murray.
Paul Bunkham- hello, did Helen get a 241 on Bunkhams or something?! Paul likened working for Automattic to having broken into the Wonka factory. <Insert incredulous emoticon here> I don't believe either of them exist based on what he told us about Automattic's ridiculously indulgent HR policies.
Jessica Lorimer did her best to bring us round with some pragmatic sales advice.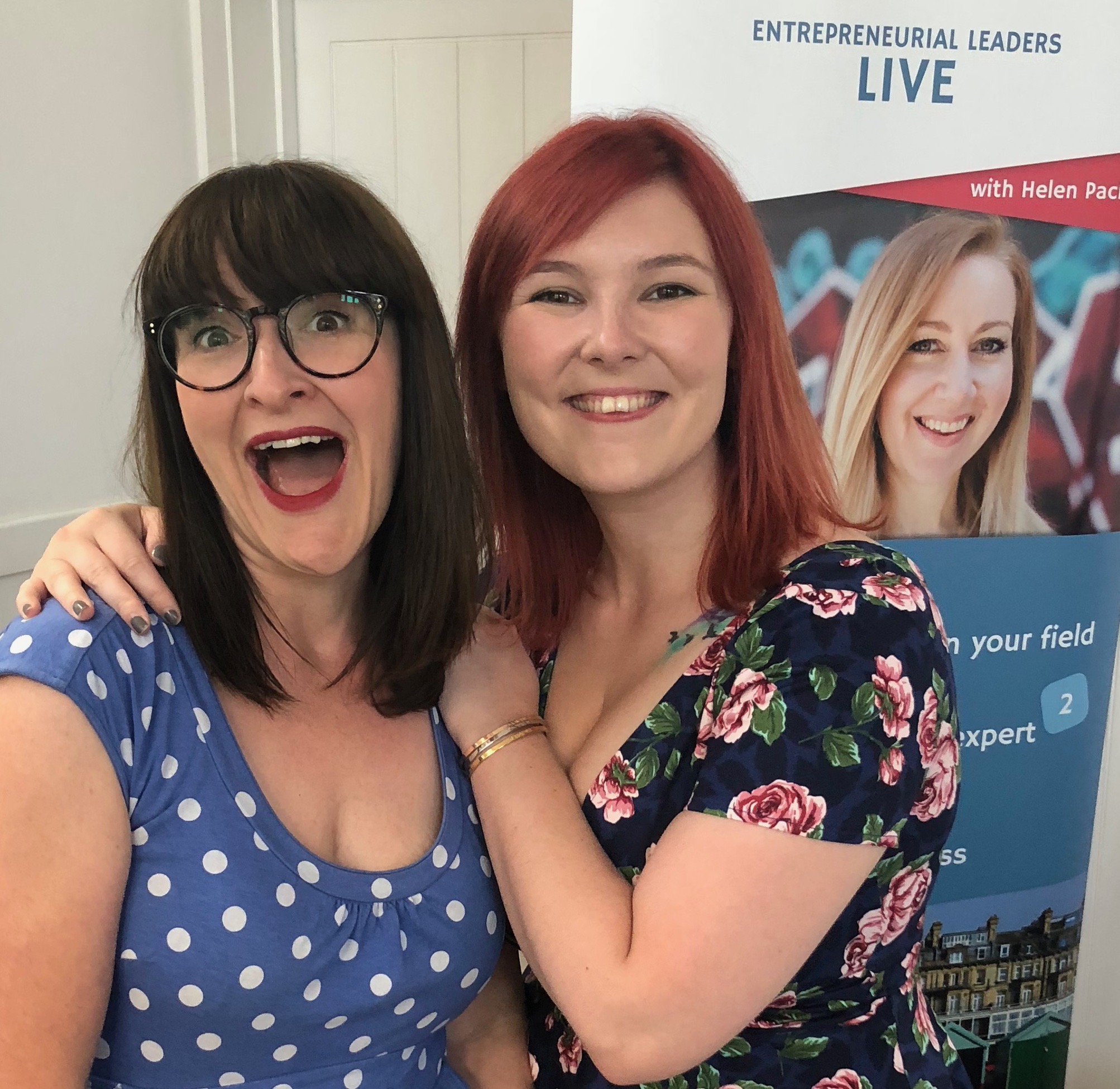 Mind control
Looking back, the telltale signs were there right from the start. Helen Packham wanted to see change in us. She willed us to experience a breakthrough and for our thoughts and behaviours to change. Such wanton manipulation I have rarely witnessed.
Did it happen to me?
Yes. I'm afraid it did.
Since I've got home I feel like the boundaries have shifted, I am filled with a sense of frightening anticipation of what's to come next and my husband is bored witless of hearing me go on about 'Helen this' and 'Kerry that' ad infinitum.
On top of that I felt inexplicably compelled to connect with many of the speakers and attendees on Facebook. Up to this point my personal Facebook feed has been a sacred place of rabid Brexit squabbles and cat videos. All of a sudden it's got these new 'friends'  rattling on about what wonderful thing they're doing next and leaving supportive comments on my posts. I suppose I'll end up posting about my business on my private Facebook page now too. Which, you've guessed it, will probably lead to more work. ARGH.